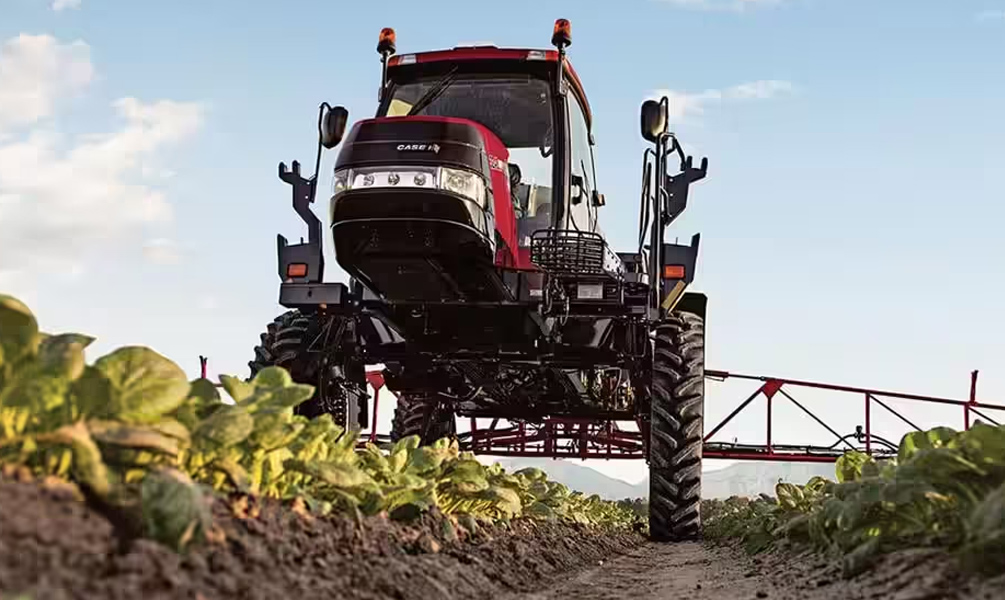 The Patriot 3240 sprayer has been designed to help you perform your applications accurately and efficiently while optimizing your time in the field.
Featuring a 800 gallon (3,028 L) product tank, the Patriot 3240 delivers application quality across the boom, but also across the entire field. You can make the most of each plant's potential with a uniform spray. The Case IH FTP engine, which is equipped with the Patriot 3240 sprayer, produces 285 hp (309 peak) and offers power and durability to maximize your yields.
Your productivity is optimized thanks to the quick and precise application of the Patriot 3240. The Case IH sprayer is distinguished by its configuration with cab at the front and engine at the rear which offers a better distribution of weight, thus reducing soil compaction, no matter the weather conditions.
With AFS AccuGuideTM automated guidance, you reduce skips and overlaps. AutoBoomTM automatic boom height control maintains optimal spray height for better coverage, and AIM Command FLEXTM Advanced Spray Technology delivers a consistent, flexible and accurate application, regardless of speed and terrain.
The time spent in the fields is in optimum comfort thanks to the SurveyorTM cabin, which is wide enough to allow the operator to stretch out their legs and which offers exceptional outdoor visibility. The AFS Pro 700 color display allows you to easily control flow and guidance functions.
Optimize your performance now with the Case IH Patriot 3240 sprayer and enjoy its performance and robust construction. Contact your nearest dealer from Le Centre Agricole network for more information.